We are a research team based out of the Faculty of Education at Queen's University in Kingston, Ontario.
Dr. Benjamin Bolden - Lead Researcher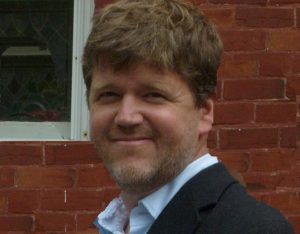 Dr. Benjamin Bolden, music educator and composer, is an associate professor in the Faculty of Education at Queen's University. His research interests include the learning and teaching of composing, creativity, community music, arts-based research, Web 2.0 technologies in education, teacher knowledge, and teachers' professional learning. As a teacher, Ben has worked with pre-school, elementary, secondary, and university students in Canada, England, and Taiwan. Ben is an associate composer of the Canadian Music Centre and his compositions have been performed by a variety of professional and amateur performing ensembles. Ben was editor of the Canadian Music Educator, journal of the Canadian Music Educators' Association/L'Association canadienne des musiciens éducateurs, from 2007-2014. He is the proud father of three rascally boys.
Dr. Christopher DeLuca - Co-Researcher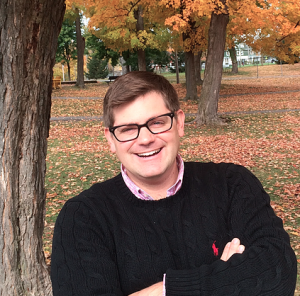 Dr. DeLuca (Ph.D., Queen's University) is an Associate Professor and Graduate Faculty member in Classroom Assessment and Curriculum Studies at the Faculty of Education, Queen's University. Previously, Dr. DeLuca was an Assistant Professor at the University of South Florida (Tampa, USA) and has worked in the area of policy research in London, England.
Dr. DeLuca's research examines the complex intersection of curriculum and pedagogy as operating within frameworks of educational assessment and educational inclusivity. His work largely focuses on supporting teachers in negotiating these two critical areas of their practice. In particular, Dr. DeLuca's research centres on how pre-service and in-service teachers learn to engage the complexities of assessing student learning in relation to the evolving accountability culture in today's classrooms.
Dr. DeLuca's work has been published in national and international journals. Further, his research has been recognized through several awards and has received continuous funding by the Social Sciences and Humanities Research Council of Canada. Dr. DeLuca is currently the President of the Canadian Educational Researchers' Association and co-Editor of the Canadian Journal of Education. At Queen's, Dr. DeLuca is an active member of the Faculty of Education's Assessment and Evaluation Group and teaches in both undergraduate and graduate programs.
Tiina Kukkonen - Project Manager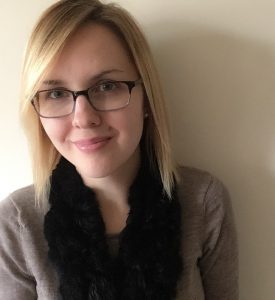 Tiina Kukkonen is a visual artist, arts educator, and  PhD student in the Faculty of Education at Queen's University. Her current research interests include knowledge-sharing within arts education systems and arts-based methods of communicating research. Her Master's thesis examined group drawing as a form of social play in early childhood where children use various shared meaning-making strategies to advance narratives and imagery. Tiina's publications can be found in the International Journal of Art & Design Education, Canadian Art Teacher, and Evidence & Policy.
Through her research associate position with the Canadian Network for Arts and Learning (CNAL), Tiina is involved in the development of an online map of arts and learning across Ontario and beyond. She also co-authored a position paper for CNAL and the Canadian Commission for UNESCO that focuses on re-invigorating UNESCO's goals for arts education worldwide.
Tiina has taught visual arts in various community and school environments in Quebec and Ontario, and actively participates in arts markets and exhibitions. As a Finnish-Canadian artist, her work explores themes inspired by northern nature and design.